An Overview of the Hospitality Capital Market
As we pass the first month of a historical moment, an international lockdown with no uncertain end, many property owners are having increasing concerns regarding their debt servicing capabilities. Thus, we have compiled various resources as well as a general overview of the lending market, to aid your decision-making.
Due to the threat of delayed or defaulted payments, capital markets are becoming stricter. In the Mortgage Credit Availability Index published by Mortgage Bankers Association, the MCAI fell by 16.1% to 152.1 in March, indicating that 
lending standards are tightening
. 
[1]
 Thus, despite the barrage of articles online urging you to refinance, this option might be more difficult during this time. The LTV and LTC ratio that lenders feel comfortable with has decreased from a maximum of 70% to 55%. Additionally, lenders are examining borrower experience more thoroughly. Borrower's now need to demonstrate how they are "effectively managing their current assets" during the pandemic. They must present their cost control and loss prevention incentives. Debt Service Coverage Ratios are now expected to be 1.40-1.50x in contrast to the 1.25-1.30x which 
was the standard pre-pandemic
. 
[2]
CMBS lenders are facing obstacles in underwriting future trailing 12-month cash flow statements as every week of this situation bears new uncertainty. As a result, fewer CMBS investors are willing to accept hotel mortgages due to the additional risk. As this risk is passed-through to primary lenders, refinancing may lead to higher interest rates payable.
Financing Solutions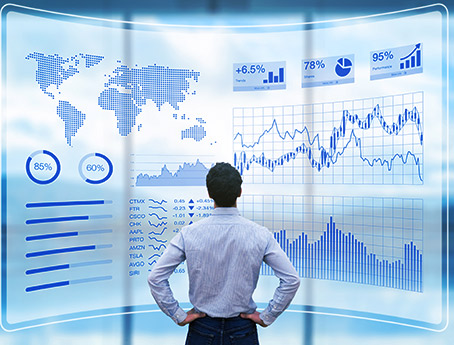 Now is the time to look over your financial statements and evaluate how well your hotel will fare this period of low occupancy. If you have forecasted a point at which you will not be able make your mortgage payment, it is important to act now. Meet with your lender in advance to ask for loan term modification or for deferred payments. For any 7(a), 504 or microloans, lenders can defer mortgage payment, and are implored by the SBA to do so.
For 7(a) business loans
Lenders may defer payments up to 6 consecutive months for mortgages not sold on the secondary market
For 504 business loans:
The deferred amount should not exceed the lesser of 6 monthly mortgage payments or 20% of the original loan amount.
For microloans:
Payments may be deferred up to 6 months if they will not extend the maximum 6-year maturity period. [5]
Moreover, the SBA offers opportunities for relief during the COVID-19 pandemic. This includes:
Economic Injury Disaster Loan
Up to $2 million to provide for expenses such as fixed debt and payroll costs
Interest rate: 3.25%
Loan term up to 30 years
Includes automatic 1-year deferral on repayment, due to current circumstances
Available to any small business with less than 500 employees including private non-profit organizations and 501(c)(19) veterans' organizations
Applicants must demonstrate temporary loss of revenue, among other criteria
Economic Injury Disaster Loan Advance
An advance of up to $10,000 which does not have be repaid (effectively a grant) [6]
While the SBA are currently not accepting more applications to the Payment Protection Program (PPP) there are plans to expand government funding for small business lending programs. Treasury Secretary Steven Mnuchin says that a deal to lend more money to small businesses struggling to keep up with the pandemic 
may be soon to close.
[7]
With the constant changes occurring every week pertaining to the situation and our economy, we urge you to stay up to date with reputable news channels and listen to industry experts to inspire your decision-making. This is a troubling time indeed, but it is not the first time our economy faces a hindrance on this scale.
Be cautious. Be patient, and we will recover to a
once again flourishing economy
References
Image sources:
Pymnts
Edelweiss
WiseGEEK